The S3C Framework is a tool that supports stakeholder engagement following the concepts of collaborative innovation (read about the four stages of innovation here). On one hand it illustrates the capabilities of smart city technologies such that stakeholders understand what is possible and can express their requirements beyond their traditional thinking; on the other hand it helps planners to map desired outcomes onto the typical structure of a Smart Sustainable Scalable Community, which accelerates the progress towards a S3C design that can be given to an implementation team.
Utilizing the S3C Framework tool is also essential when planning for a Living Lab that facilitates continuous stakeholder engagement throughout the development and scaling of a S3C.
Components of the S3C Framework
Smart Sensors & Actuators
Sensors detect properties of the physical environment; actuators control equipment; e.g. in a LEED building to optimize A/C usage or shut off lights automatically when they are not needed.
Urban Operations Platform
The Urban Operations Platform is the digital nervous system of the S3C. Some of the stakeholders will be involved in the selection of a commercial platform or the implementation of a custom solution.
Operational Data
Operational data gives city managers a 360 degree view on how city functions perform such that they can be optimized. Stakeholders need to determine which data is important and how to represent it.
Analytics
Analysis of historical data allows to develop predictive models and enable continuous optimization of the performance of city functions. It is often combined with real-time data to provide better context.
KPI Management
KPIs can be monitored to ensure that projects are on track and their performance can be measured and reported according to the strategy of the funding company / organization. They may overlap yet are distinct from operations data.
City Apps
There are two types of City Apps: those that enable users to interact with city services data and connected infrastructure in the urban environment, and those that enable citizens to be included in the government of the S3C.
Integration
Integration capabilities facilitate connection to regional, national or continental back-plane services (e.g. climate database, commodities exchanges, transportation network, energy grid) as well as to other communities.
Living Lab
New technologies as well as new approaches to city management are tested in a real-life city environment, allowing users to give feedback and providers to adapt their solutions, in order to facilitate collaborative innovation.
Evolving The S3C
Evolution towards a S3C can start from varying degrees of urbanization of a community:
Greenfield City
The entire city is developed from scratch or from a small community that is beginning an urbanization process.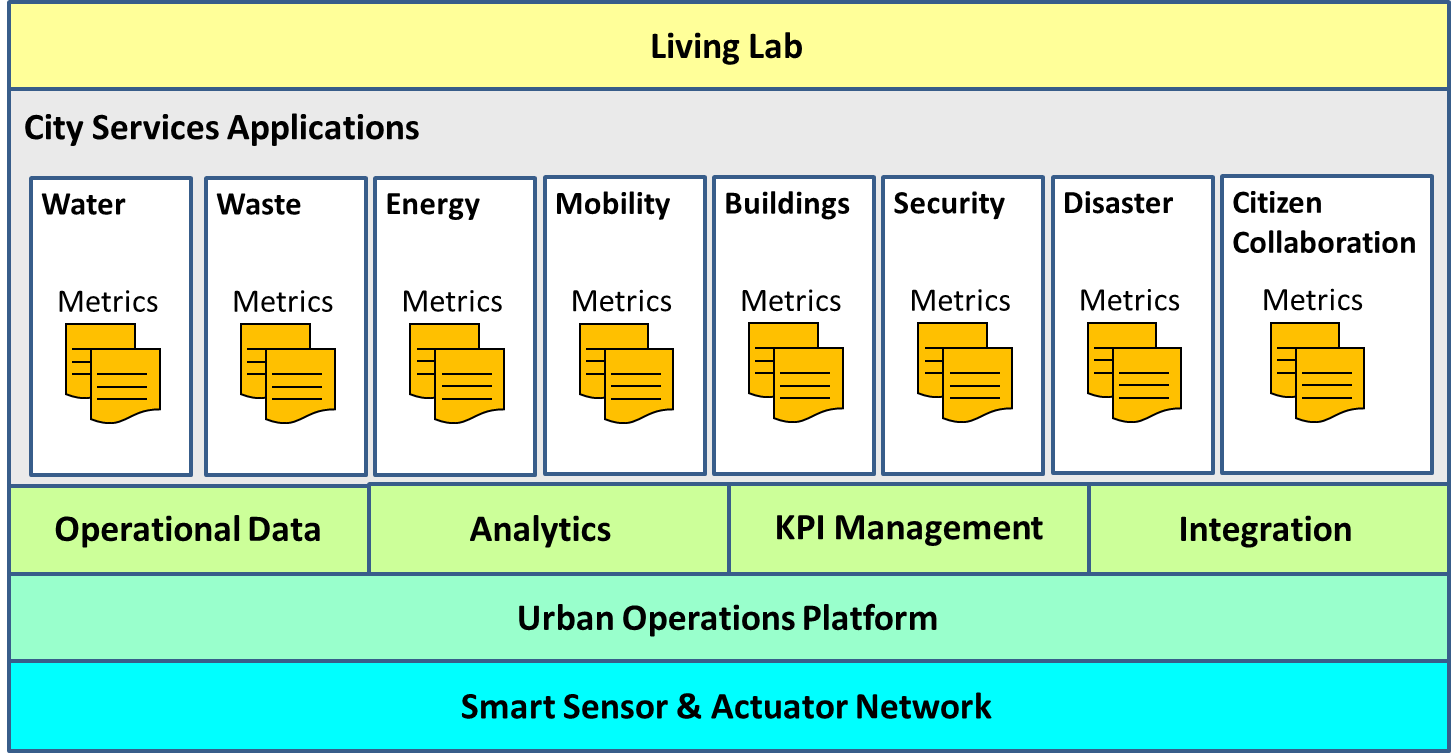 New City Block
A new development that evolves from an area within an existing city (e.g. new suburb, harbor, a few city blocks).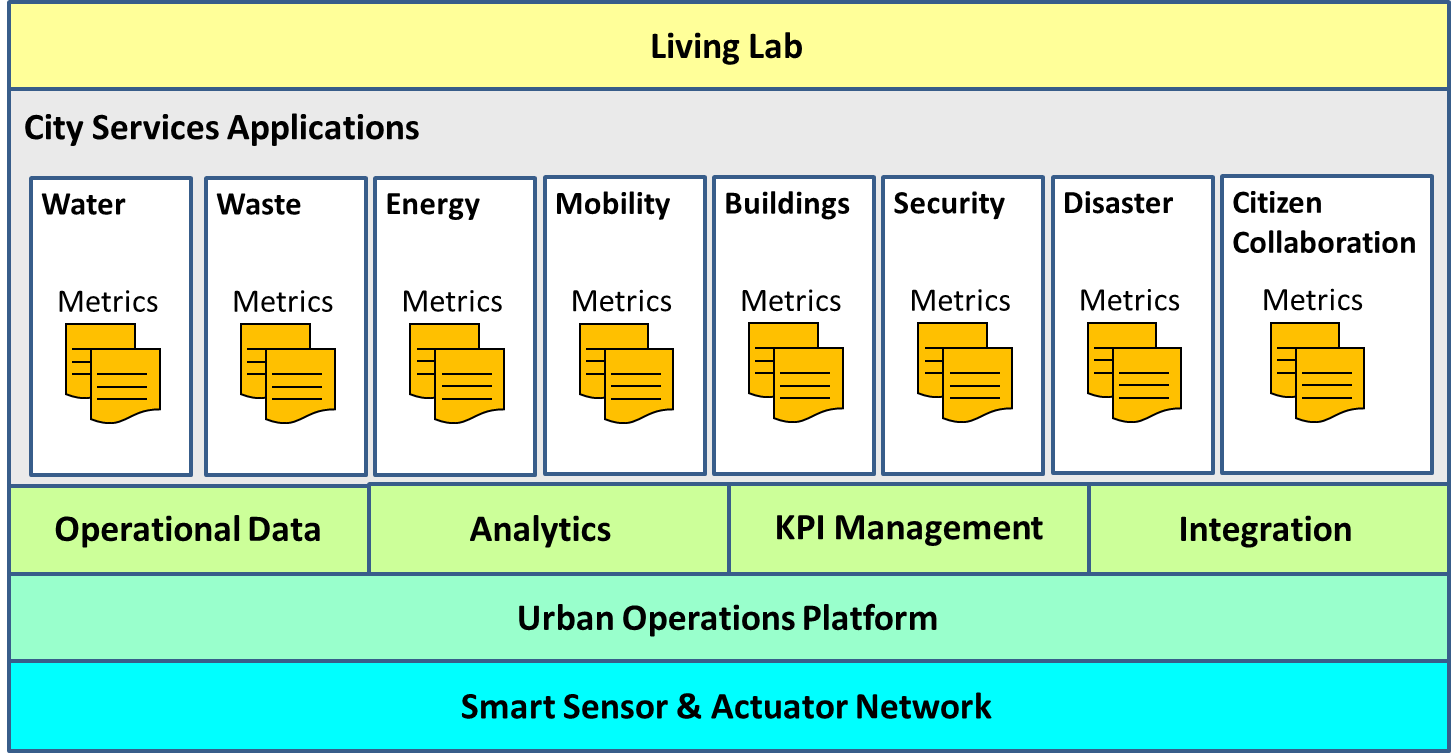 Smart Features for Existing City
S3C projects are comprised of smart solutions that enhance existing city infrastructure.