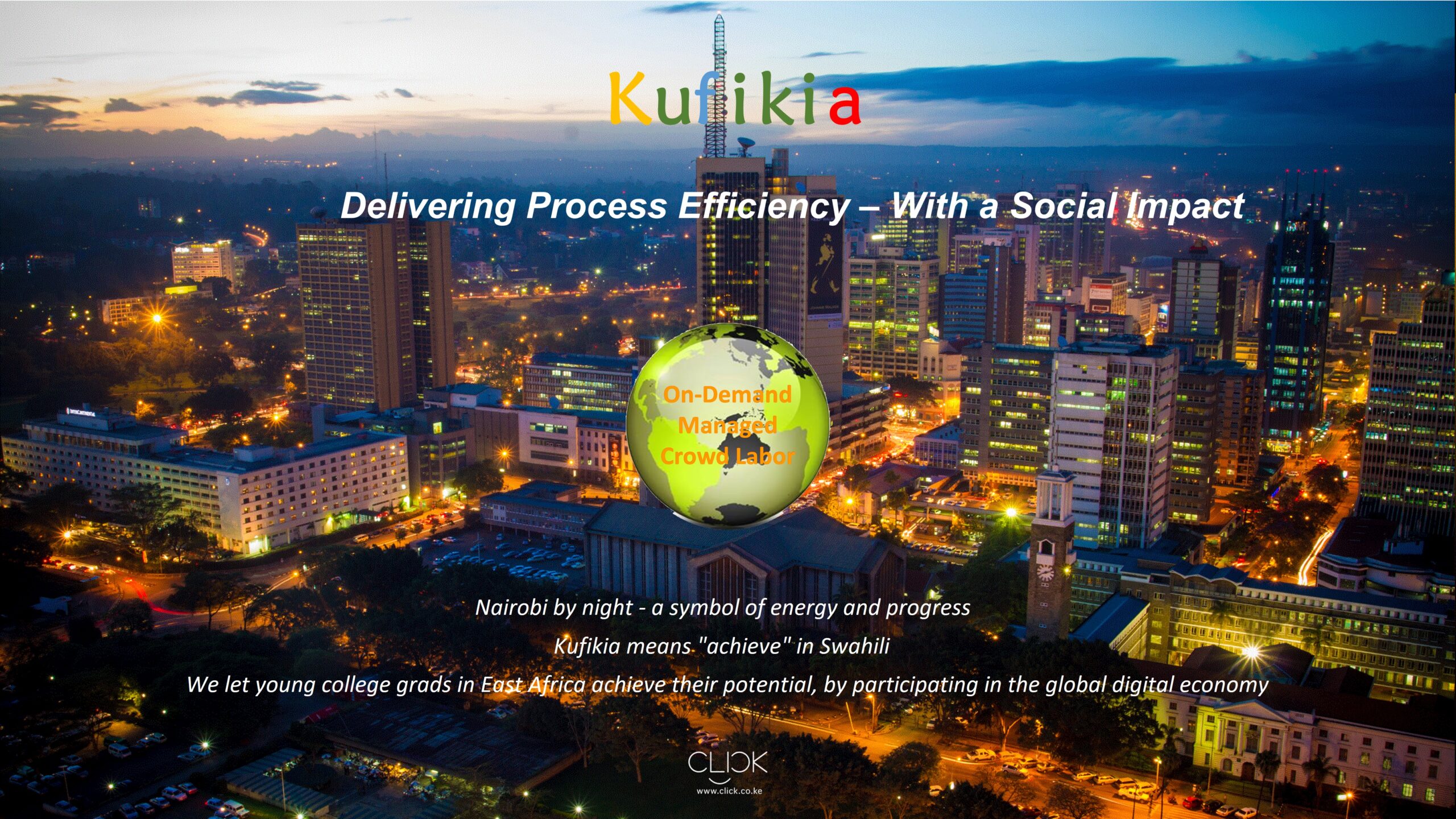 On-Demand Data Services
Our clients are drowning in data, but only 0.5% of data collected is turned into usable information. A lot of data is unstructured, erroneous, paper based, or needs to be cleaned, categorized, have meta-data added before it can be fed into a computer. We provide cost-effective and secure transformation of data - often referred to as Human Powered Computing, a symbiosis of human and computer.
Quality Control
We employ a multi-level quality control methodology to guarantee the accuracy level required by the client.

Quality Control
Turnaround Time
We assign a dedicated team to a client project and scale it on-demand to match required timelines.

Turnaround Time
Competitive Pricing
We offer Pay-Per-Outcome and Pay-Per-Hour pricing models to maximize our value proposition.

Competitive Pricing
Social Impact
Our clients receive metrics on how their projects impact the lives of our workers.

Social Impact
Purpose-Built Captive Outsourcing Services
We build a center and employ staff per the client's specifications. Our clients direct the staff and control operations. We can build capacity for application development and testing, support for enterprise software like SAP, help desk, etc.